Founded in 1997, Capital Graphics has emerged as a leading digital printing solution provider in India. With over two decades of experience in the industry, we offer the right blend of technical know-how and state of the art infrastructure, to make great products at affordable prices. Here at Capital Graphics we're all about the quality of the end product: our state-of-the-art digital print presses guarantee precision, high resolution and quality finishing, giving your product the professional look and feel.
Noted for our highly skilled staff and technologically advanced equipment, we take pride in the ability to fulfill all the graphic requirements of our customers. Our Customer Centric approach has enabled us to provide tailor made solutions to a wide range of customers including small and large corporations, Schools and Universities, Government Agencies, medical and health care facilities, advertising agencies, freelance artists and professionals.
An industry leader in delivering unparalleled service in a fast-moving market, Capital graphics is the chosen digital print solutions provider for some of the regions brightest business names.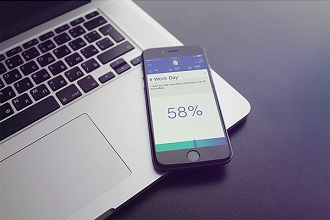 You name it and we do it!
We take pride in being able to fulfil all printing requirements of our customers. Whether it be visiting cards, brochures, Flyers, banners or merchandise, we aim to be the only supplier you need to deal with.
Customer Centric Approach
A 360 Degree Outlook
We understand that you are different!
In a world full of templates and readymade solutions, we take out the time to understand who you are and how you want to differentiate yourself from others. We keep our customers in loop right from the design phase till the finished product is ready.
Being ahead in the curve
We constantly update our technology to provide you the best available solution in market. Powered by Xerox and Roland, we have the latest printing presses that offer superior quality products.
How We Made Branding Easier?
Capital Graphics is the one stop solution for all your printing and branding requirements. Our digital printing services helps our clients make a great first impression with premium visiting cards, brochures and office stationary. Our Offset Printing services empowers our customers to print large volumes of their marketing material like pamphlets, brochures, folders and other marketing material easily, efficiently and economically. Our Large Format printing services like Vinyl Printing, Sunboard Printing, Banners, Standees, Canvas printing enables our customers to compliment their Indoor Branding and Outdoor Branding all under one roof. Our Corporate Gifting services help you create, build and nurture relationship with your existing and new clients by providing innovative and latest gifting solutions like Personalized electronic items (Power Banks, Pen Drives..) and merchandise ( T-shirts, Caps, Hoodies).
Invest Less. Receive More.
Being a market leader, Capital Graphics has the advantage of economies of scale and technological innovation that enables us to provide superior products at affordable prices. We continuously invest in latest technology and streamlining processes, to provide our customers a cost advantage. With us, you not only, reduce the physical cost of your products, but also the time and energy required to deal with multiple suppliers!